Yes, Outlander, Season 3 is available on Netflix in Argentina, but did you know you can unlock thousands of movies and shows not currently available in Argentina? The release date for Netflix Argentina was January 10th 2019, and here are the dates it was released on Netflix in other countries:
Netflix Costa Rica: Released on December 11th, 2018
Netflix Panama: Released on December 11th, 2018
Netflix Brazil: Released on December 11th, 2018
Netflix Norway: Released on September 29th, 2018
Netflix Australia: Released on September 22nd, 2018
Netflix Denmark: Released on September 16th, 2018
Netflix Netherlands: Released on September 15th, 2018
Netflix Sweden: Released on September 12th, 2018
Netflix Switzerland: Released on September 2nd, 2018
Netflix Canada: Released on August 19th, 2018
Check out this sample list of movies you can unlock through American and International Netflix, including "Nurse Jackie (2009-2011)", "24 (2001-2010)", and "Damages (2007-2012)"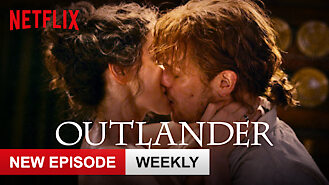 Outlander, Season 3
2014
This epic tale adapted from Diana Gabaldon's popular series of fantasy-romance novels focuses on the drama of two time-crossed lovers. She's a modern woman trapped in a brutal past. And the path to escape is riddled with dangers -- and unexpected desires.
Cast
Caitriona Balfe

Sam Heughan

Tobias Menzies

Graham McTavish

Duncan Lacroix

Grant O'Rourke

Stephen Walters

Gary Lewis

Lotte Verbeek

Bill Paterson