Yes, Raiders of the Lost Ark is available on Netflix in Argentina, but did you know you can unlock thousands of movies and shows not currently available in Argentina? The release date for Netflix Argentina was September 30th 2016, and here are the dates it was released on Netflix in other countries:
Netflix USA: Released on January 1st, 2019
Netflix Spain: Released on August 31st, 2018
Netflix New Zealand: Released on June 30th, 2018
Netflix Australia: Released on May 31st, 2018
Netflix Canada: Released on April 3rd, 2018
Netflix Germany: Released on August 3rd, 2017
Netflix Switzerland: Released on August 2nd, 2017
Netflix Austria: Released on August 2nd, 2017
Netflix Luxembourg: Released on August 2nd, 2017
Netflix Denmark: Released on December 31st, 2016
Check out this sample list of movies you can unlock through American and International Netflix, including "About Elly (2009)", "The French Kissers (2009)", and "Mad Max 2: The Road Warrior (1981)"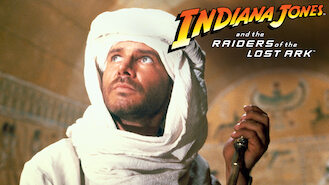 Raiders of the Lost Ark
1981
When Indiana Jones is hired by the government to locate the legendary Ark of the Covenant, he finds himself up against the entire Nazi regime. To stop Hitler, he's got to take on evil professors, old girlfriends, an army of Nazis and snakes. Lots of snakes.
Cast
Harrison Ford

Karen Allen

Paul Freeman

Ronald Lacey

John Rhys-Davies

Denholm Elliott

Alfred Molina

Wolf Kahler

Anthony Higgins