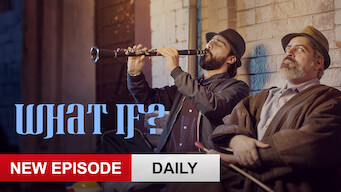 Is
What If?: Season 1 (2019)
on Netflix Australia?
1 / 5 (compiled from 1 review source)
Australian Netflix Release: May 12, 2019
TV Dramas, Middle Eastern TV Shows
Synopsis
Four individuals at a crossroads in life are given the chance to take both paths, and decide which road is best for them.
Watch on Netflix
Cast
Monther Rayahnah, Khaled Ameen, Aseel Omran, Rawan Mahdi, Ali Al-Husseini, Abdullah Al-Turkumani
What If?: Season 1
Season 1 of What If? has 19 episodes. Because different Netflix countries have different availability for episodes, you'll need to check the episode listing below to see which are available in Australia.
You can also click on any episode below to get more information on which Netflix countries it is available in.