Yes, Earth: One Amazing Day is available on Netflix in Australia, but did you know you can unlock thousands of movies and shows not currently available in Australia? The release date for Netflix Australia was December 31st 2018, and it's currently not available on Netflix in any other countries.
Check out this sample list of movies you can unlock through American and International Netflix, including "Buck (2011)", "Make Believe (2010)", and "March of the Penguins (2004)"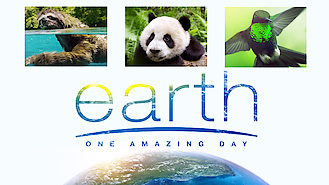 Earth: One Amazing Day
2017
With jaw-dropping cinematography, this stunning sequel to "Earth" takes a look at nature's marvels in a single day around the globe. Earth, the planet we call home. Spend one day here and watch the wonders that unfold.