MeatEater, Season 7 is not available on Netflix in Australia, but it can be unlocked and watched on Netflix anywhere worldwide! No release date has been given yet for when it might be available on Netflix in Australia, but here are some countries where it can be streamed online, along with the release date for each country:
Netflix Pakistan: Released on February 6th, 2019
Check out our steps for watching MeatEater, Season 7 from Australia through Netflix Pakistan, plus watch American Netflix, through many other countries and more than double your Netflix catalogue!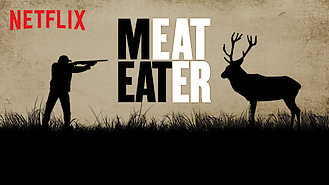 MeatEater, Season 7
2012
Hunter, author, cook and conservationist Steven Rinella treks into the world's most remote, beautiful regions, bringing game meat from field to table. The food is four-star, the setting is breathtaking. Dinner is served -- but only after he catches and cooks it.