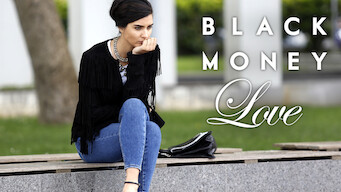 Black Money Love: Season 1
Netflix Bangladesh
1 / 5 (compiled from 1 review source)
Bangladeshi Netflix Release: December 11, 2019
Black Money Love (originally titled Kara Para Aşk) has arrived on Netflix!
Oct 29, 2019: The award winning Turkish television series Black Money Love: Season 1, starring Engin Akyürek, Tuba Büyüküstün, and Erkan Can arrived on Netflix a little over a week ago on Oct 17th. According to C21Media, Netflix acquired the distribution rights to this title back in 2017. They appear to have international rights, since Season 1 is available in almost all Netflix countries worldwide.
Here is the IMDB synopsis:
Omar is a police officer. After the death of his fiancé he suffers great pain. Sibel, Omar's fiancée's body was found on the top of a cliff, in a car next to a fairly old, rich business man. After the shock of her sudden death and the accusations of his love cheating on him, Omar realizes that there is more behind her suspicious murder. IMDB
So far there is no review available on Rotten Tomatoes. IMDB gives it a 7.2/10. According to Wikipedia: "This series is the most watched and loved Turkish series in Ethiopia, Turkey, Chile, Iran, Egypt, the Middle East, South America, Lebanon, and many other European countries" (source).
TV Dramas, Crime TV Dramas, Turkish TV Shows
Director(s): Ahmet Katıksız
Synopsis
After a cop's fiancée and a jewelry designer's father are found dead together, the two bereaved ones face a perilous aftermath of a theft gone wrong.
Watch on Netflix
Cast
Güler Ökten, Hazal Türesan, İlkin Tüfekçi, Bedia Ener, Erkan Can, Öykü Karayel, Emre Kızılırmak, Bestemsu Özdemir, Engin Akyürek, Burak Tamdoğan, Saygın Soysal, Tuba Büyüküstün, Ali Yörenç, Ahmet Tansu Taşanlar, Elif İnci
Black Money Love: Season 1
Season 1 of Black Money Love has 42 episodes. Because different Netflix countries have different availability for episodes, you'll need to check the episode listing below to see which are available in Bangladesh.
You can also click on any episode below to get more information on which Netflix countries it is available in.