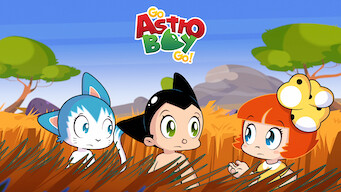 Go Astro Boy Go!: Season 1
Netflix Bangladesh
1 / 5 (compiled from 1 review source)
Bangladeshi Netflix Release: May 21, 2020
Anime Series, Kids' TV, TV Shows Based on Manga
Synopsis
A high-flying robot boy with superpowers gets ready to blast off into new adventures alongside Suzu and Astro Kitty to save the Earth from destruction.
Watch on Netflix
Cast
Kevin Rodriguez, Roly Gutierrez, Gabriela Piccoli, Chris John, Lissa Grossman, Liz Filios
Go Astro Boy Go!: Season 1
Season 1 of Go Astro Boy Go! has 42 episodes. Because different Netflix countries have different availability for episodes, you'll need to check the episode listing below to see which are available in Bangladesh.
You can also click on any episode below to get more information on which Netflix countries it is available in.