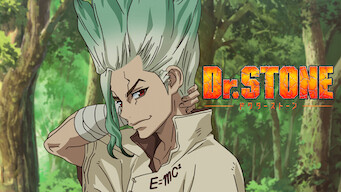 Dr. Stone: Season 1
Netflix Bangladesh
1 / 5 (compiled from 1 review source)
Bangladeshi Netflix Release: November 20, 2020
Anime Series, Japanese TV Shows, Sci-Fi & Fantasy Anime, Shounen Anime, TV Shows Based on Manga
Synopsis
Awakened into a world where humanity has been petrified, scientific genius Senku and his brawny friend Taiju use their skills to rebuild civilization. Thousands of years after humanity was turned to stone, he's harnessing the immutable rules of science to rebuild the world.
Watch on Netflix
Cast
Yusuke Kobayashi, Makoto Furukawa, Kana Ichinose, Yuichi Nakamura
Dr. Stone: Season 1
Season 1 of Dr. Stone has 24 episodes. Because different Netflix countries have different availability for episodes, you'll need to check the episode listing below to see which are available in Bangladesh.
You can also click on any episode below to get more information on which Netflix countries it is available in.