Yes, Loving is available on Netflix in Bangladesh, but did you know you can unlock thousands of movies and shows not currently available in Bangladesh? The release date for Netflix Bangladesh was December 5th 2018, and here are the dates it was released on Netflix in other countries:
Netflix Russia: Released on February 9th, 2019
Netflix Pakistan: Released on February 6th, 2019
Netflix Ireland: Released on January 12th, 2019
Netflix UK: Released on January 12th, 2019
Netflix Canada: Released on January 1st, 2019
Netflix Japan: Released on December 14th, 2018
Netflix India: Released on December 5th, 2018
Netflix Portugal: Released on September 29th, 2018
Check out this sample list of movies you can unlock through American and International Netflix, including "Butch Cassidy and the Sundance Kid (1969)", "The Agony and the Ecstasy (1965)", and "The Young Victoria (2009)"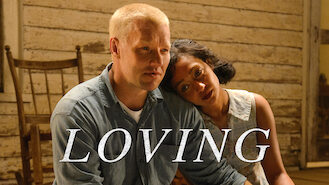 Loving
2016
A young couple's interracial marriage in 1958 sparks a case that leads to the Supreme Court. Based on the true story of Richard and Mildred Loving. They were arrested, imprisoned and forced to leave their home. Their crime? Being a black woman and a white man in love.
Cast
Joel Edgerton

Ruth Negga

Marton Csokas

Nick Kroll

Michael Shannon

Terri Abney

Alano Miller

Jon Bass