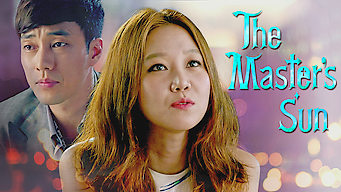 Is
The Master's Sun: Season 1 (2013)
on Netflix Belgium?
1 / 5 (compiled from 1 review source)
Belgian Netflix Release: February 4, 2019
TV Horror, Korean TV Shows, TV Comedies, Romantic TV Shows
Director(s): Jin Hyuk
Synopsis
A woman who sees ghosts pairs with the materialistic head of a conglomerate to help each other out of jams as their hearts and lives become entangled. A woman sees dead people. Her boss sees dollar signs. Opposites better attract -- these two need each other.
Watch on Netflix
Cast
So Ji-sub, Kong Hyo-jin, Seo In-guk, Kim Yoo-ri, Choi Jung-woo, Kim Mee-kyeong, Lee Jong-won, Kim Yong-geon
The Master's Sun: Season 1
Season 1 of The Master's Sun has 17 episodes. Because different Netflix countries have different availability for episodes, you'll need to check the episode listing below to see which are available in Belgium.
You can also click on any episode below to get more information on which Netflix countries it is available in.