Yes, Grand Designs, Season 14 is available on Netflix in Belgium, but did you know you can unlock thousands of movies and shows not currently available in Belgium? The release date for Netflix Belgium was January 11th 2019, and it's currently not available on Netflix in any other countries.
Check out this sample list of movies you can unlock through American and International Netflix, including "Attenborough & The Giant Egg (2011)", "The Trip (2010)", and "The League of Gentlemen (1999-2002)"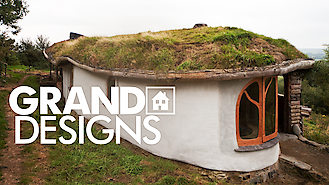 Grand Designs, Season 14
1999
Host Kevin McCloud presents people who take self-building houses to a new level, following every step of their ambitious plans from beginning to end.