Yes, Qualquer Gato Vira-Lata 2 is available on Netflix in Brazil, but did you know you can unlock thousands of movies and shows not currently available in Brazil? The release date for Netflix Brazil was December 5th 2018, and it's currently not available on Netflix in any other countries.
Check out this sample list of movies you can unlock through American and International Netflix, including "Play It Again, Sam (1972)", "Good Bye, Lenin! (2003)", and "Ghostbusters (1984)"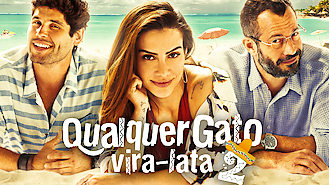 Qualquer Gato Vira-Lata 2
2015
Tati and Conrado head to beautiful Cancun, where surprises -- both personal and professional -- keep them each on their toes.
Cast
Cleo Pires

Malvino Salvador

Dudu Azevedo

Rita Guedes

Álamo Facó

Stella Miranda

Letícia Novaes

Mel Maia

Yasmin Mitri

Fabio Mondego