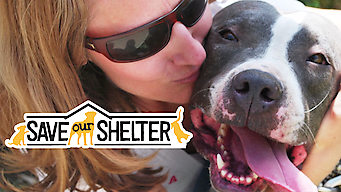 Is
Save Our Shelter: Season 1 (2015)
on Netflix Canada?
1 / 5 (compiled from 1 review source)
Canadian Netflix Release: January 2, 2019
Makeover Reality TV, Lifestyle, Reality TV, Home & Garden TV Shows, Family Watch Together TV
Creator(s): Rocky Kanaka
Synopsis
Pet rescue expert Rocky Kanaka and renovation specialist Rob North travel across North America, transforming animal shelters to help homeless pets.
Watch on Netflix
Cast
Rocky Kanaka, Rob North
Save Our Shelter: Season 1
Season 1 of Save Our Shelter has 17 episodes. Because different Netflix countries have different availability for episodes, you'll need to check the episode listing below to see which are available in Canada.
You can also click on any episode below to get more information on which Netflix countries it is available in.