Yes, Ethel & Ernest is available on Netflix in Canada, but did you know you can unlock thousands of movies and shows not currently available in Canada? The release date for Netflix Canada was November 6th 2018, and it's currently not available on Netflix in any other countries.
Check out this sample list of movies you can unlock through American and International Netflix, including "The Day of the Jackal (1973)", "Das Boot: Director's Cut (1981)", and "Born Free (1966)"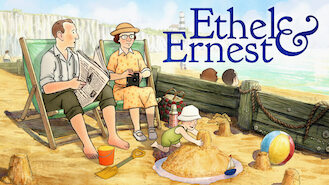 Ethel & Ernest
2016
Based on author Raymond Briggs' memoir, this animated film honors his parents' steadfast marriage amidst 20th-century Britain's most critical events. Over 40 years, the world around them changed dramatically. But nothing could shake the one they built together.
Cast
Brenda Blethyn

Jim Broadbent

Luke Treadaway

Roger Allam

Pam Ferris

Virginia McKenna

Peter Wight

June Brown

Simon Day