Yes, Fear and Loathing in Las Vegas is available on Netflix in Canada, but did you know you can unlock thousands of movies and shows not currently available in Canada? The release date for Netflix Canada was February 6th 2019, and here are the dates it was released on Netflix in other countries:
Netflix Japan: Released on September 25th, 2018
Netflix South Korea: Released on September 25th, 2018
Netflix Belgium: Released on August 10th, 2016
Netflix Luxembourg: Released on August 5th, 2016
Netflix Netherlands: Released on August 3rd, 2016
Netflix USA: Released on January 5th, 2015
Netflix Ireland: Released on February 15th, 2014
Netflix UK: Released on December 31st, 2012
Check out this sample list of movies you can unlock through American and International Netflix, including "Shaun of the Dead (2004)", "Thunderbolt and Lightfoot (1974)", and "Beavis and Butt-head Do America (1996)"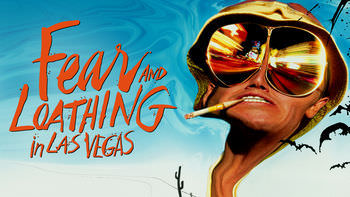 Fear and Loathing in Las Vegas
1998
This cult favorite chronicles the hallucinogenic misadventures of a sportswriter and his lawyer on a three-day romp from Los Angeles to Las Vegas. Motoring across the Mojave Desert to Sin City, the hazy travelers ingest a cornucopia of drugs.
Cast
Johnny Depp

Benicio Del Toro

Michael Jeter

Craig Bierko

Ellen Barkin

Gary Busey

Tobey Maguire

Christina Ricci

Mark Harmon

Cameron Diaz