Yes, Madtown is available on Netflix in Canada, but did you know you can unlock thousands of movies and shows not currently available in Canada? The release date for Netflix Canada was December 7th 2018, and it's currently not available on Netflix in any other countries.
Check out this sample list of movies you can unlock through American and International Netflix, including "Fargo (1996)", "Find Me Guilty (2006)", and "Bad Lieutenant (1992)"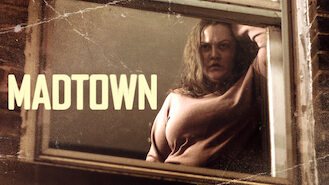 Madtown
2016
When a comedian's sister is paroled years after killing their abusive parents, he must choose between his obligation to her or his new life. He's finally found hope in his future. But everything could come crashing down when his past resurfaces.
Cast
Milo Ventimiglia

Rachel Melvin

Amanda Aday

Bonita Friedericy

John Billingsley

Matt Lockwood

Joshua Elijah Reese