Yes, Memento is available on Netflix in Canada, but did you know you can unlock thousands of movies and shows not currently available in Canada? The release date for Netflix Canada was February 4th 2018, and here are the dates it was released on Netflix in other countries:
Netflix Costa Rica: Released on September 1st, 2017
Netflix Mexico: Released on September 1st, 2017
Netflix Argentina: Released on August 31st, 2017
Netflix USA: Released on March 1st, 2017
Netflix Russia: Released on December 1st, 2016
Netflix Japan: Released on October 11th, 2016
Netflix Spain: Released on October 19th, 2015
Netflix Brazil: Released on August 31st, 2015
Netflix Luxembourg: Released on September 24th, 2014
Netflix Austria: Released on September 20th, 2014
Check out this sample list of movies you can unlock through American and International Netflix, including "Gomorrah (2008)", "Layer Cake (2004)", and "Jackie Brown (1997)"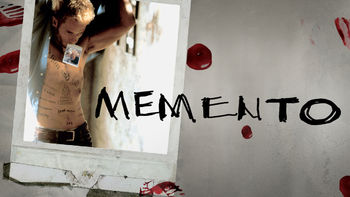 Memento
2000
Suffering short-term memory loss after a head injury, Leonard Shelby embarks on a grim quest to find out who murdered his wife. Shelby snaps Polaroids of people and places, jotting down contextual notes on the backs of photos to aid in his search.
Cast
Guy Pearce

Carrie-Anne Moss

Joe Pantoliano

Mark Boone Junior

Stephen Tobolowsky

Callum Keith Rennie

Thomas Lennon

Jorja Fox

Harriet Sansom Harris

Marianne Muellerleile