Yes, My Entire High School Sinking Into the Sea is available on Netflix in Canada, but did you know you can unlock thousands of movies and shows not currently available in Canada? The release date for Netflix Canada was December 5th 2018, and here are the dates it was released on Netflix in other countries:
Netflix USA: Released on February 24th, 2018
Check out this sample list of movies you can unlock through American and International Netflix, including "Fargo (1996)", "Solitary Man (2009)", and "Clerks (1994)"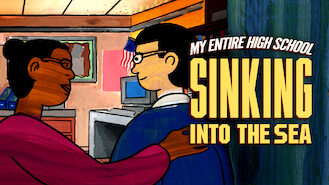 My Entire High School Sinking Into the Sea
2016
After an earthquake sends their school building drifting into the sea, a group of high-schoolers struggles to survive and overcome clique wars. The jock, the popular girl, the newspaper dork. Their high school social hierarchy is about to be shaken to the core.
Cast
Jason Schwartzman

Lena Dunham

Reggie Watts

Maya Rudolph

Susan Sarandon

Thomas Jay Ryan

Alex Karpovsky

Louisa Krause

John Cameron Mitchell

Matthew Maher