Yes, The Crucifixion is available on Netflix in Canada, but did you know you can unlock thousands of movies and shows not currently available in Canada? The release date for Netflix Canada was December 5th 2018, and it's currently not available on Netflix in any other countries.
Check out this sample list of movies you can unlock through American and International Netflix, including "From Dusk Till Dawn (1996)", "The Snowtown Murders (2011)", and "The Blair Witch Project (1999)"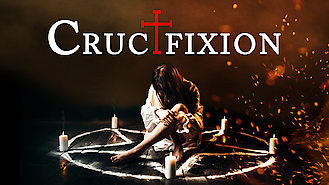 The Crucifixion
2017
An ambitious reporter comes face-to-face with the inexplicable when she travels to Romania to investigate a nun's suspicious and brutal death. Was it a brutal murder or an exorcism gone horribly wrong? To uncover the truth, one reporter may pay the ultimate price.
Cast
Sophie Cookson

Corneliu Ulici

Ada Lupu

Brittany Ashworth

Catalin Babliuc

Mathew Zajac

Iván González

Ozana Oancea

Javier Botet

Radu Banzaru