Yes, The Hurt Locker is available on Netflix in Canada, but did you know you can unlock thousands of movies and shows not currently available in Canada? The release date for Netflix Canada was December 1st 2016, and here are the dates it was released on Netflix in other countries:
Netflix Thailand: Released on February 5th, 2019
Netflix Ireland: Released on December 5th, 2018
Netflix UK: Released on December 5th, 2018
Netflix Italy: Released on September 30th, 2018
Netflix Egypt: Released on September 17th, 2018
Netflix Russia: Released on February 15th, 2018
Netflix South Korea: Released on May 31st, 2017
Netflix Hong Kong: Released on May 15th, 2017
Netflix Bangladesh: Released on June 30th, 2016
Netflix India: Released on June 30th, 2016
Check out this sample list of movies you can unlock through American and International Netflix, including "Lord of War (2005)", "The English Patient (1996)", and "The Day of the Jackal (1973)"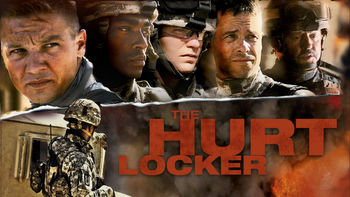 The Hurt Locker
2008
Kathryn Bigelow directs this gripping drama (winner of the Best Picture Oscar) following one of the U.S. Army's elite EOD (explosive ordnance disposal) teams operating in the ferocious war zone of Iraq. As the squad identifies and dismantles improvised explosive devices and other bombs, they must also contend with the frayed nerves and internal conflicts that arise from living in constant peril. Jeremy Renner, Anthony Mackie, Ralph Fiennes, David Morse and Guy Pearce star.
Cast
Jeremy Renner

Anthony Mackie

Brian Geraghty

Guy Pearce

Ralph Fiennes

David Morse

Evangeline Lilly

Christian Camargo