The Verdict is not available on Netflix in Canada, but it can be unlocked and watched on Netflix anywhere worldwide! No release date has been given yet for when it might be available on Netflix in Canada, but here are some countries where it can be streamed online, along with the release date for each country:
Netflix Belgium: Released on November 1st, 2017
Netflix USA: Released on February 2nd, 2015
Check out our steps for watching The Verdict from Canada through Netflix USA, plus watch American Netflix, through many other countries and more than double your Netflix catalogue!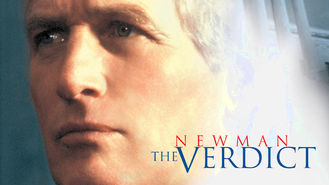 The Verdict
1982
A washed-up, ambulance-chasing attorney gets a chance at redemption when his friend tosses him an open-and-shut medical malpractice case. But instead of accepting an easy cash settlement, he takes the powerful defendant to court.
Cast
Paul Newman

Charlotte Rampling

Jack Warden

James Mason

Milo O'Shea

Lindsay Crouse

Edward Binns

Julie Bovasso

Roxanne Hart

James Handy

Wesley Addy

Joe Seneca