Yes, El marginal, Season 2 is available on Netflix in Costa Rica, but did you know you can unlock thousands of movies and shows not currently available in Costa Rica? The release date for Netflix Costa Rica was December 6th 2018, and here are the dates it was released on Netflix in other countries:
Netflix Portugal: Released on September 29th, 2018
Check out this sample list of movies you can unlock through American and International Netflix, including "Damages (2007-2012)", "Damages (2007-2012)", and "Damages (2007-2012)"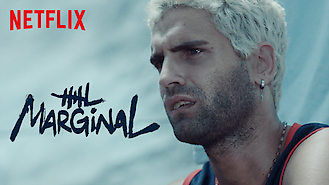 El marginal, Season 2
2016
While investigating a kidnapping, an ex-cop sent to infiltrate a prison finds himself surrounded by dangerous felons who can't know his real identity. Prison rivalries and a kidnapping set the backdrop for this drama about an ex-policeman seeking redemption and freedom.
Cast
Juan Minujín

Martina Gusman

Gerardo Romano

Claudio Rissi

Nicolás Furtado

Cristina Banegas

Abel Ayala

Esteban Lamothe

Carlos Portaluppi

Roly Serrano

Verónica Llinás

Daniel Fanego