Yes, Fireworks is available on Netflix in Costa Rica, but did you know you can unlock thousands of movies and shows not currently available in Costa Rica? The release date for Netflix Costa Rica was February 2nd 2019, and here are the dates it was released on Netflix in other countries:
Netflix Mexico: Released on February 2nd, 2019
Netflix Panama: Released on February 2nd, 2019
Netflix Brazil: Released on February 2nd, 2019
Check out this sample list of movies you can unlock through American and International Netflix, including "Eureka Seven: Good Night, Sleep Tight, Young Lovers (2009)", "Fullmetal Alchemist: The Star of Milos (2011)", and "Initial D (1998-2004)"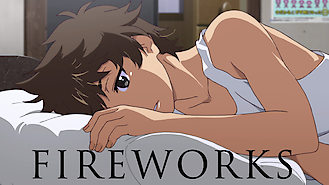 Fireworks
2017
Middle schooler Nazuna desperately wants to run away with her classmate Norimichi, who somehow turns back time on this fateful summer's day. They're moving, but she doesn't want to leave. What if she could run away? It would take a miracle, maybe even some magic.
Cast
Suzu Hirose

Masaki Suda

Mamoru Miyano

Takako Matsu

Shintaro Asanuma

Toshiyuki Toyonaga

Yuki Kaji

Shinichiro Miki

Kana Hanazawa

Takahiro Sakurai

Michiko Neya

Nobuo Tobita