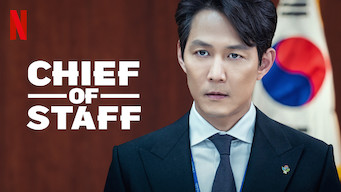 Is
Chief of Staff: Season 1 (2019)
on Netflix Egypt?
1 / 5 (compiled from 1 review source)
Egyptian Netflix Release: June 24, 2019
TV Dramas, Korean TV Shows, Political TV Shows
Synopsis
As a chief of staff in the National Assembly, Jang Tae-jun influences power behind the scenes while pursuing his own ambitions to rise to the top.
Watch on Netflix
Cast
Lee Jung-jae, Shin Mina, Lee Elijah, Kim Dong-jun, Jung Jin-young, Kim Kap-soo, Jung Woong-in, Im Won-hee, Kim Hong-pa
Chief of Staff: Season 1
Season 1 of Chief of Staff has 10 episodes. Because different Netflix countries have different availability for episodes, you'll need to check the episode listing below to see which are available in Egypt.
You can also click on any episode below to get more information on which Netflix countries it is available in.