Yes, Eugenie Nights, Season 1 is available on Netflix in Egypt, but did you know you can unlock thousands of movies and shows not currently available in Egypt? The release date for Netflix Egypt was February 4th 2019, and here are the dates it was released on Netflix in other countries:
Netflix Israel: Released on February 4th, 2019
Check out this sample list of movies you can unlock through American and International Netflix, including "24 (2001-2010)", "The Chicago Code (2011)", and "The Good Guys (2010)"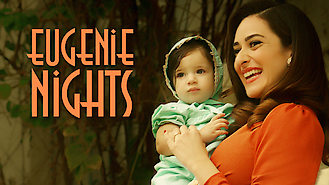 Eugenie Nights, Season 1
2018
In 1940s Port Said, Kariman finds comfort and solace in the arms of an unhappily married man, who also happens to be her abusive husband's brother. He's everything her brutal husband wasn't, but he's a married man. The more she fights her feelings, the stronger they grow.