Yes, Rampage is available on Netflix in Finland, but did you know you can unlock thousands of movies and shows not currently available in Finland? The release date for Netflix Finland was February 5th 2019, and here are the dates it was released on Netflix in other countries:
Netflix Sweden: Released on February 6th, 2019
Netflix Denmark: Released on February 6th, 2019
Netflix Norway: Released on February 6th, 2019
Check out this sample list of movies you can unlock through American and International Netflix, including "Smokey and the Bandit (1977)", "Sky Captain and the World of Tomorrow (2004)", and "Touching the Void (2003)"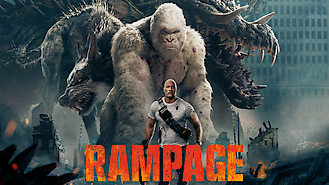 Rampage
2018
When a strange chemical mutates three animals into overgrown, aggressive beasts, a primatologist must find an antidote before they destroy the city. They're smashing skyscrapers and wreaking havoc on a city. It's man versus monsters -- and one guy is humanity's only hope.
Cast
Dwayne Johnson

Naomie Harris

Malin Akerman

Jeffrey Dean Morgan

Jake Lacy

Joe Manganiello

Marley Shelton

P.J. Byrne

Demetrius Grosse

Jack Quaid