What's New on Netflix France
Here's what's new on Netflix France today, with the most recent Netflix releases at the top. Check back often! Netflix has new releases throughout the day, so we are constantly updating this list.
Comedies, Stand-Up Comedy
Comic Nate Bargatze touches on air travel, cheap weddings, college football, chocolate milk and the perils of ordering coffee in this stand-up special. Delightfully deadpan and down-to-earth, this Tennessee Kid is taking aim at the absurdities of everyday life.
More Info
Mar

26 2019
Consumed by the Twinning Rune, Clary flees with Jonathan to a Downworlder club, where they hope to obtain Morning Star. Izzy tries to reforge Glorious.
More Info
Mar

26 2019
Family Sci-Fi & Fantasy, Comedies, Children & Family Movies, Family Comedies
After Mavis weds Jonathan and baby Dennis arrives, Dracula looks for proof that his grandson is a vampire and needs to remain in Transylvania. Congrats! It's a boy! But is he a vampire? What will Dracula do if his new grandson ends up more human than bloodsucker?
More Info
Mar

25 2019
Chafing under new rules, the members of Team Arrow -- now SCPD recruits -- go after a dealer putting chemical weapons on the streets of Star City.
More Info
Mar

25 2019
Tobias sows chaos in the city as he goes after Black Lightning's power source, and Jennifer seeks redemption after a mission gone awry.
More Info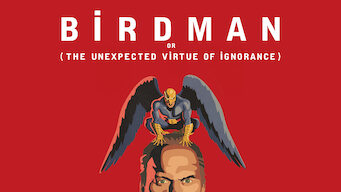 Mar

24 2019
Dramas, Comedies, Independent Movies
A forgotten actor known for his superhero character struggles to make a comeback on the Broadway stage while his personal life and psyche implode. The play they're creating is wild. But it's got nothing on the drama, egos and superhuman powers going on offstage.
More Info
Mar

24 2019
An unexpected guest puts a kink in Fallon's plans to shield Blake from family drama. Culhane and Cristal team up to solve a business problem.
More Info
Mar

24 2019
Action Sci-Fi & Fantasy, Adventures, Sci-Fi & Fantasy, Action
It's the Man of Steel vs. the Caped Crusader when Batman becomes suspicious of Superman's increasing power, and Lex Luthor's happy to take advantage. An epic clash of the DC Universe pits two legends against each other. Gotham City and Metropolis will never be the same.
More Info
Indian TV Shows, TV Dramas, Crime TV Shows, Hindi-Language TV Shows, TV Thrillers, Social Issue TV Dramas
As Delhi reels in the aftermath of a gang rape, DCP Vartika Chaturvedi leads a painstaking search for the culprits. Based on the 2012 Nirbhaya case. Solving this crime meant more than just doing their jobs -- it meant facing mirrors they had all long avoided.
More Info
TV Dramas, Crime TV Shows, Italian TV Shows, TV Thrillers, Romantic TV Shows
A veteran detective must face both his own biases and ghosts from his past when he's paired up with a star rookie on a string of murder cases in Rome. An old-school cop, a rising-star rookie: They make a volatile team from the start. And guilty secrets will only fan the flames.
More Info