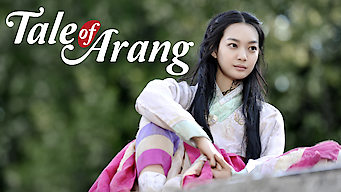 Is
Tale of Arang: Tale of Arang (2012)
on Netflix France?
1 / 5 (compiled from 1 review source)
French Netflix Release: March 13, 2019
TV Dramas, Korean TV Shows, TV Sci-Fi & Fantasy, Romantic TV Shows
Synopsis
When Arang went missing, her father believed that she had dishonorably eloped with a man so he resigned his position as magistrate out of shame. She was brutally murdered ... but that's not going to stop her from exacting revenge. Now she just needs an ally.
Watch on Netflix
Cast
Shin Mina, Lee Joon-gi, Yeon Woo-jin, Kwon Oh-jung, Hwang Bo-ra, Han Jung-soo, Kim Yong-geon, Yoo Seung-ho
Tale of Arang: Tale of Arang
Tale of Arang of Tale of Arang has 20 episodes. Because different Netflix countries have different availability for episodes, you'll need to check the episode listing below to see which are available in France.
You can also click on any episode below to get more information on which Netflix countries it is available in.