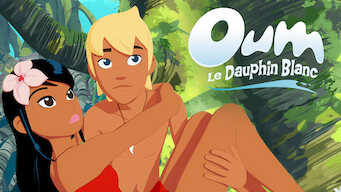 Is
Oum le dauphin blanc: Season 1 (2015)
on Netflix France?
1 / 5 (compiled from 1 review source)
French Netflix Release: April 13, 2019
Kids' TV
Creator(s): Vladimir Tarta
Synopsis
When a teen diver Yann and his little sister Marina befriend an intelligent white dolphin, they embark on a series of splashy adventures. A fun-loving ocean dweller. His dryland companion. A host of colorful creatures. Get ready for endless aquatic tales!
Watch on Netflix
Oum le dauphin blanc: Season 1
Season 1 of Oum le dauphin blanc has 26 episodes. Because different Netflix countries have different availability for episodes, you'll need to check the episode listing below to see which are available in France.
You can also click on any episode below to get more information on which Netflix countries it is available in.