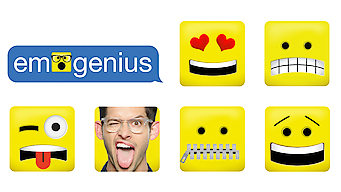 Emogenius: Emogenius: Season 1
Netflix France
1 / 5 (compiled from 1 review source)
Competition Reality TV, US TV Shows, Reality TV, Family Watch Together TV
Synopsis
Two pairs of contestants go head-to-head for several rounds, deciphering puzzles and messages comprised of emojis for a chance at a $10,000 prize. Side-eye + dancing lady + smiley. It won't take a detective to crack these codes -- but it pays to be a pop-culture pro.
Unable to Watch without Unlocking
Emogenius: Emogenius: Season 1
Season 1 of Emogenius has 20 episodes. Because different Netflix countries have different availability for episodes, you'll need to check the episode listing below to see which are available in France.
You can also click on any episode below to get more information on which Netflix countries it is available in.