Yes, Eden is available on Netflix in France, but did you know you can unlock thousands of movies and shows not currently available in France? The release date for Netflix France was January 11th 2019, and here are the dates it was released on Netflix in other countries:
Netflix Argentina: Released on January 3rd, 2018
Netflix Japan: Released on July 5th, 2017
Netflix Canada: Released on March 1st, 2017
Netflix South Korea: Released on January 14th, 2017
Netflix Taiwan: Released on December 31st, 2016
Check out this sample list of movies you can unlock through American and International Netflix, including "Jet Li's Fearless (2006)", "Gomorrah (2008)", and "The Illusionist (2010)"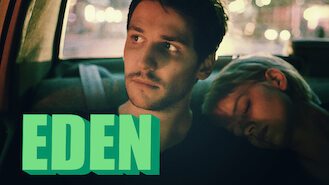 Eden
2014
An electronic dance music deejay becomes a huge success during the 1990's, but the high life soon takes a toll on his life and career. He is the king of the '90s underground rave scene in France -- when it seems like the good times will never end.
Cast
Felix De Givry

Pauline Etienne

Greta Gerwig

Vincent Macaigne

Roman Kolinka

Hugo Conzelmann

Zita Hanrot

Vincent Lacoste

Arnaud Azoulay

Paul Spera