Yes, Nos plus belles vacances is available on Netflix in France, but did you know you can unlock thousands of movies and shows not currently available in France? The release date for Netflix France was December 5th 2018, and it's currently not available on Netflix in any other countries.
Check out this sample list of movies you can unlock through American and International Netflix, including "(500) Days of Summer (2009)", "How to Steal a Million (1966)", and "Play It Again, Sam (1972)"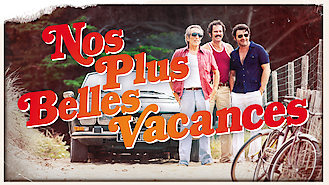 Nos plus belles vacances
2012
A city couple looking to patch up their marriage spend the scorching summer of 1976 with their mother and two sons in rural Brittany. Old wounds heal, new bonds grow, and childhood becomes a sweet memory. Summer in the sleepy village of Le Rocher Abraham.
Cast
Gérard Darmon

Julie Gayet

Philippe Lellouche

Vanessa Demouy

Christian Vadim

Julie Bernard

Alain Doutey

Nicole Calfan

Jackie Berroyer

Edwyn Penot

Solal Lellouche