Yes, Nous York is available on Netflix in France, but did you know you can unlock thousands of movies and shows not currently available in France? The release date for Netflix France was December 5th 2018, and it's currently not available on Netflix in any other countries.
Check out this sample list of movies you can unlock through American and International Netflix, including "Mary and Max (2009)", "Eternal Sunshine of the Spotless Mind (2004)", and "Turn Me On, Dammit! (2011)"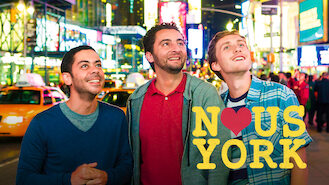 Nous York
2012
Three young Frenchmen visit their childhood friends Gabrielle and Samia in New York, where they try to take a bite out of the Big Apple. To say they're excited to visit their friends in New York is an understatement indeed. C'est magnifique!
Cast
Leïla Bekhti

Géraldine Nakache

Manu Payet

Nader Boussandel

Baptiste Lecaplain

Marthe Villalonga

Dree Hemingway

Sienna Miller

Nicole LaLiberte

Richard Brender