Yes, Trésor is available on Netflix in France, but did you know you can unlock thousands of movies and shows not currently available in France? The release date for Netflix France was December 5th 2018, and it's currently not available on Netflix in any other countries.
Check out this sample list of movies you can unlock through American and International Netflix, including "The Women on the 6th Floor (2010)", "Let It Rain (2008)", and "Heartbreaker (2010)"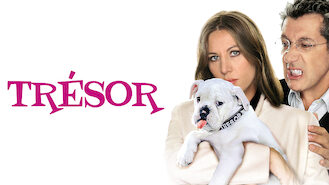 Trésor
2009
Jean-Pierre takes home a puppy for his partner Nathalie as an anniversary gift, but the new arrival soon brings relationship problems to the fore.
Cast
Mathilde Seigner

Alain Chabat

Fanny Ardant

Isabelle Nanty

Hélène Vincent

Macha Méril

Laurent Spielvogel

Stéphane Freiss

Bruno Putzulu