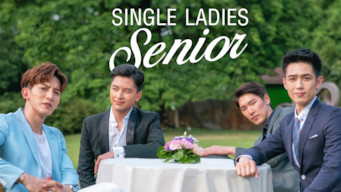 Is
Single Ladies Senior: Season 1 (2018)
on Netflix Germany?
1 / 5 (compiled from 1 review source)
German Netflix Release: June 11, 2019
Chinese TV Shows, TV Dramas, Romantic TV Shows, Taiwanese TV Shows
Synopsis
Four best friends and spirited career women navigate the treacherous world of romance -- even as it stands in the way of work and friendship.
Watch on Netflix
Cast
Summer Meng, Christina Mok, Alina Cheng, Bonnie Wang
Single Ladies Senior: Season 1
Season 1 of Single Ladies Senior has 15 episodes. Because different Netflix countries have different availability for episodes, you'll need to check the episode listing below to see which are available in Germany.
You can also click on any episode below to get more information on which Netflix countries it is available in.