Yes, Colony, Season 3 is available on Netflix in Germany, but did you know you can unlock thousands of movies and shows not currently available in Germany? The release date for Netflix Germany was January 12th 2019, and here are the dates it was released on Netflix in other countries:
Netflix Austria: Released on January 12th, 2019
Check out this sample list of movies you can unlock through American and International Netflix, including "24 (2001-2010)", "24 (2001-2010)", and "24 (2001-2010)"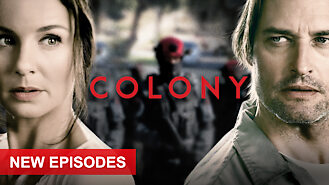 Colony, Season 3
2016
When LA is invaded by outside forces and becomes a walled-in settlement, a former FBI agent and his wife risk everything to find their lost son. Their city has already been captured by shadowy forces, but they won't let their boy be taken from them.
Cast
Josh Holloway

Sarah Wayne Callies

Peter Jacobson

Amanda Righetti

Tory Kittles

Isabella Crovetti

Alex Neustaedter