Yes, The Monuments Men is available on Netflix in Germany, but did you know you can unlock thousands of movies and shows not currently available in Germany? The release date for Netflix Germany was December 5th 2018, and here are the dates it was released on Netflix in other countries:
Netflix Switzerland: Released on December 5th, 2018
Netflix Austria: Released on December 5th, 2018
Netflix USA: Released on February 24th, 2018
Netflix Argentina: Released on January 3rd, 2018
Netflix Canada: Released on February 20th, 2016
Check out this sample list of movies you can unlock through American and International Netflix, including "Das Boot: Director's Cut (1981)", "Mongol (2007)", and "Quest for Fire (1981)"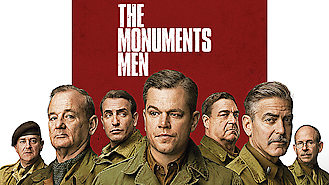 The Monuments Men
2014
In a race against time, a crew of art historians and museum curators unite to recover renown works of art stolen by Nazis before Hitler destroys them. Hitler's plan: hoard or destroy all the art in Europe. The clock's ticking. Only the elite can stop them. Or these guys.
Cast
George Clooney

Matt Damon

Bill Murray

John Goodman

Jean Dujardin

Bob Balaban

Hugh Bonneville

Cate Blanchett