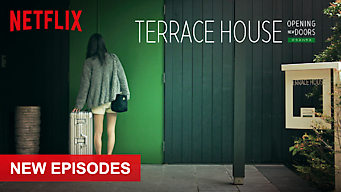 Is
Terrace House: Opening New Doors: Part 5 (2018)
on Netflix Hong Kong?
1 / 5 (compiled from 1 review source)
Hong Kongese Netflix Release: March 8, 2019
Japanese TV Shows, Reality TV
Synopsis
A group of young people -- including a chef, a snowboarder and an ice hockey player -- gather in the Karuizawa woods while pursuing their dreams. They're looking for love together. This time, their search takes place in a luxury cabin in the woods.
Watch on Netflix
Cast
You, Reina Triendl, Yoshimi Tokui, Azusa Babazono, Ryota Yamasato, Shono Hayama