Yes, The Sinner, Season The Sinner: Cora is available on Netflix in Hong Kong, but did you know you can unlock thousands of movies and shows not currently available in Hong Kong? The release date for Netflix Hong Kong was February 5th 2019, and here are the dates it was released on Netflix in other countries:
Netflix Pakistan: Released on February 6th, 2019
Check out this sample list of movies you can unlock through American and International Netflix, including "24 (2001-2010)", "The Chicago Code (2011)", and "The Good Guys (2010)"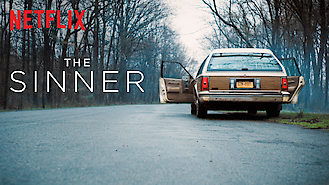 The Sinner, Season The Sinner: Cora
2017
When a chilling murder sends shockwaves through a small town, a haunted detective's hunt for answers unravels a web of sinister secrets. The deeper he digs, the more twisted the mystery becomes. It's not a question of who did it -- but why.
Cast
Jessica Biel

Bill Pullman

Christopher Abbott

Dohn Norwood

Abby Miller

Carrie Coon

Jay O. Sanders

Natalie Paul

Elisha Henig