Yes, Travelers, Season 3 is available on Netflix in Hong Kong, but did you know you can unlock thousands of movies and shows not currently available in Hong Kong? The release date for Netflix Hong Kong was January 11th 2019, and here are the dates it was released on Netflix in other countries:
Netflix Italy: Released on January 11th, 2019
Netflix Sweden: Released on January 10th, 2019
Check out this sample list of movies you can unlock through American and International Netflix, including "Scandal (2012)", "24 (2001-2010)", and "The Gates (2010)"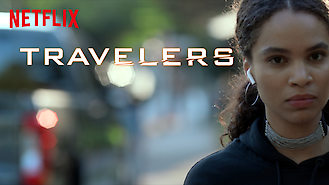 Travelers, Season 3
2016
A federal agent tracks four people who suddenly seem to possess entirely new personalities, leading to a startling discovery about humanity's future. They've arrived from a bleak and hopeless future to save us all from our greatest enemy: ourselves.
Cast
Eric McCormack

MacKenzie Porter

Nesta Cooper

Jared Paul Abrahamson

Reilly Dolman

Patrick Gilmore