Yes, Still Game, Season 7 is available on Netflix in India, but did you know you can unlock thousands of movies and shows not currently available in India? The release date for Netflix India was December 6th 2018, and here are the dates it was released on Netflix in other countries:
Netflix Singapore: Released on December 9th, 2018
Netflix USA: Released on December 6th, 2018
Netflix New Zealand: Released on October 1st, 2018
Check out this sample list of movies you can unlock through American and International Netflix, including "The League (2009-2012)", "The Story of Film: An Odyssey (2011)", and "Parks and Recreation (2009-2011)"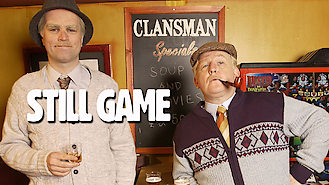 Still Game, Season 7
2002
Scottish pensioners Jack and Victor make the most of their golden years, getting themselves into all kinds of scrapes in their Glasgow suburb. These two elderly but unpredictable Scots get into more trouble than a whole gang of teenagers ever could.
Cast
Ford Kiernan

Greg Hemphill

Paul Riley

Jane McCarry

Mark Cox

Gavin Mitchell

Sanjeev Kohli

James Martin

Irene Ann Burt

Shamshad Akhtar