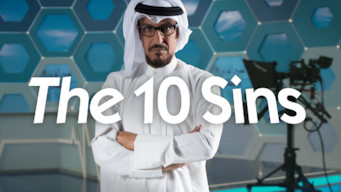 The 10 Sins: The 10 Sins
Netflix Ireland
1 / 5 (compiled from 1 review source)
Irish Netflix Release: March 22, 2019
TV Dramas, Middle Eastern TV Shows
Creator(s): Hussien Almahdi
Synopsis
In this social drama of sin and remorse, a man reels at the discovery that his wife has been unfaithful, and gives her an ultimatum.
Watch on Netflix
Cast
Abdul Mohsen Alnimer, Haifa Hussien, Qahtan Alqahtani, Mohammed Sefer, Abdulla Bu Shehri, Rawan Al-Sayegh, Saud Boushehri, Fatema El Hosni, Ibrahim Al Hesawi, Abdallah Malek, Hassan Mohamed, Jamaan El Rowiei
The 10 Sins: The 10 Sins
Season 1 of The 10 Sins has 30 episodes. Because different Netflix countries have different availability for episodes, you'll need to check the episode listing below to see which are available in Ireland.
You can also click on any episode below to get more information on which Netflix countries it is available in.