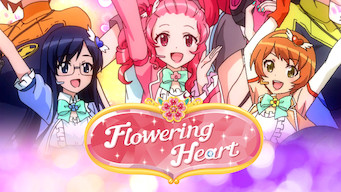 Is
Flowering Heart: Season 1 (2016)
on Netflix Ireland?
1 / 5 (compiled from 1 review source)
Irish Netflix Release: July 11, 2019
Kids' TV, Korean TV Shows, TV Cartoons
Synopsis
An ordinary student, who forms an advice club with her friends to help others, gains special powers after a mysterious encounter.
Watch on Netflix
Cast
Choi Da-in, Yang Se-na, Gim Chae-eun, Esther, Um Sang-hyun, Shin Yong-woo
Flowering Heart: Season 1
Season 1 of Flowering Heart has 13 episodes. Because different Netflix countries have different availability for episodes, you'll need to check the episode listing below to see which are available in Ireland.
You can also click on any episode below to get more information on which Netflix countries it is available in.