Yes, Mindhack is available on Netflix in Ireland, but did you know you can unlock thousands of movies and shows not currently available in Ireland? The release date for Netflix Ireland was February 5th 2019, and here are the dates it was released on Netflix in other countries:
Netflix UK: Released on February 5th, 2019
Check out this sample list of movies you can unlock through American and International Netflix, including "Millennium (1989)", "Dune (1984)", and "Hellboy II: The Golden Army (2008)"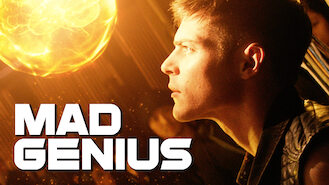 Mindhack
2017
An eccentric genius and his imaginary friend attempt to hack the human mind in order to steer humanity away from a catastrophic disaster. A world on the brink. A madman on the loose. If he's going to save humanity, he'll have to unlock the mind's deepest code.
Cast
Chris Mason

Scott Mechlowicz

Spencer Locke

Faran Tahir

Levy Tran

Gbenga Akinnagbe

Brandon Scott

Tehmina Sunny

Noah Gildermaster

Klement Tinaj