Yes, The Shack is available on Netflix in Ireland, but did you know you can unlock thousands of movies and shows not currently available in Ireland? The release date for Netflix Ireland was February 5th 2019, and here are the dates it was released on Netflix in other countries:
Netflix UK: Released on February 5th, 2019
Netflix Belgium: Released on February 4th, 2019
Netflix Netherlands: Released on January 30th, 2019
Netflix Norway: Released on January 1st, 2019
Netflix Finland: Released on December 31st, 2018
Netflix Denmark: Released on December 31st, 2018
Netflix Sweden: Released on December 31st, 2018
Netflix New Zealand: Released on December 14th, 2018
Netflix Australia: Released on March 5th, 2018
Check out this sample list of movies you can unlock through American and International Netflix, including "Finding Neverland (2004)", "Dirty Girl (2010)", and "Das Boot: Director's Cut (1981)"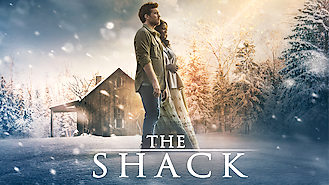 The Shack
2017
After suffering a tragic loss, Mack Phillips seeks answers from a mysterious letter urging him to visit a deserted shack in the Oregon wilderness. A grieving man journeys into the wilderness in hopes of finding solace. What he encounters will change his life forever.
Cast
Sam Worthington

Octavia Spencer

Tim McGraw

Avraham Aviv Alush

Radha Mitchell

Alice Braga

Megan Charpentier

Gage Munroe

Graham Greene