Yes, Sing is available on Netflix in Israel, but did you know you can unlock thousands of movies and shows not currently available in Israel? The release date for Netflix Israel was December 5th 2018, and here are the dates it was released on Netflix in other countries:
Netflix Italy: Released on November 6th, 2018
Netflix New Zealand: Released on October 14th, 2018
Netflix Australia: Released on September 28th, 2018
Netflix Spain: Released on August 25th, 2018
Netflix Russia: Released on August 8th, 2018
Netflix Portugal: Released on August 4th, 2018
Netflix USA: Released on August 4th, 2017
Check out this sample list of movies you can unlock through American and International Netflix, including "Curious George (2006)", "The Meerkats (2008)", and "The Secret of Kells (2009)"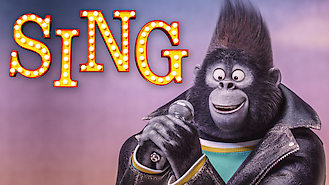 Sing
2016
An optimistic koala tries to save his theater with a singing contest featuring a timid elephant, a teenage gorilla, an overworked sow and more. It doesn't matter if you're pig or porcupine, elephant or gorilla. If you've got talent, step up to the mic and sing.
Cast
Matthew McConaughey

Reese Witherspoon

Seth MacFarlane

Scarlett Johansson

John C. Reilly

Taron Egerton

Tori Kelly

Jennifer Saunders

Garth Jennings

Peter Serafinowicz