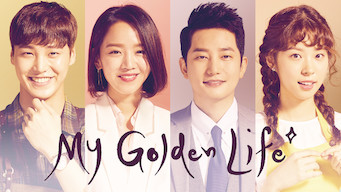 My Golden Life: Season 1
Netflix Italy
1 / 5 (compiled from 1 review source)
Italian Netflix Release: September 24, 2019
TV Dramas, Korean TV Shows
Synopsis
A hardworking contract worker desperate for a full-time job finds her life turning upside down after an unexpected revelation about her family.
Watch on Netflix
Cast
Park Si-hoo, Shin Hye-sun, Lee Tae-hwan, Seo Eun-su, Chun Ho-jin, Kim Hye-ok, Jeon No-min, Na Young-hee, Lee Tae-sung
My Golden Life: Season 1
Season 1 of My Golden Life has 42 episodes. Because different Netflix countries have different availability for episodes, you'll need to check the episode listing below to see which are available in Italy.
You can also click on any episode below to get more information on which Netflix countries it is available in.