Yes, Das Boot: Director's Cut is available on Netflix in Italy, but did you know you can unlock thousands of movies and shows not currently available in Italy? The release date for Netflix Italy was December 6th 2018, and here are the dates it was released on Netflix in other countries:
Netflix Belgium: Released on June 15th, 2016
Netflix Taiwan: Released on April 19th, 2016
Netflix Hong Kong: Released on April 17th, 2016
Netflix Singapore: Released on March 30th, 2016
Netflix Thailand: Released on March 30th, 2016
Netflix Philippines: Released on March 30th, 2016
Netflix Japan: Released on November 1st, 2015
Check out this sample list of movies you can unlock through American and International Netflix, including "Twelve O'Clock High (1949)", "The Day of the Jackal (1973)", and "Butch Cassidy and the Sundance Kid (1969)"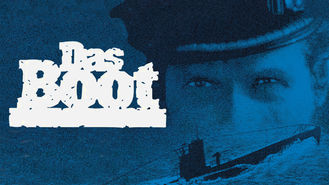 Das Boot: Director's Cut
1981
Nominated for six Oscars, this edge-of-your-seat dramatic triumph follows the trials of a German U-boat crew during World War II. Upon its restored re-release in 1997, an hour was added to the original film, which further augmented its impact. It also played as a six-hour German miniseries. In all its forms, the realistic and gripping battle scenes and palpable human struggle make Das Boot a critical hit.
Cast
Jürgen Prochnow

Klaus Wennemann

Herbert Gronemeyer

Hubertus Bengsch

Martin Semmelrogge

Bernd Tauber

Erwin Leder

Martin May

Heinz Hoenig

Uwe Ochsenknecht

Claude-Oliver Rudolph

Jan Fedder