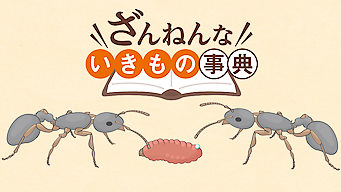 Is
Encyclopedia of Pitiful Creatures: Season 1 (2018)
on Netflix Japan?
Japanese Netflix Release: March 8, 2019
Kids' TV, Animal Tales, Education for Kids, Japanese Kids' TV, TV Shows based on Books
Synopsis
This offbeat educational series highlights animals who seem to have received the short end of the stick in their evolutionary quest for survival. Survival of the fittest can be so cruel. For these endearing animals, evolution seems to have been particularly unkind!
Watch on Netflix
Cast
Tessho Genda, Noriko Hidaka