Yes, Life and Death on the Shore is available on Netflix in Japan, but did you know you can unlock thousands of movies and shows not currently available in Japan? The release date for Netflix Japan was February 6th 2019, and it's currently not available on Netflix in any other countries.
Check out this sample list of movies you can unlock through American and International Netflix, including "Departures (2008)", "Crows Explode (2014)", and "The Gospel of John (2014)"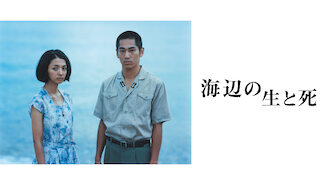 Life and Death on the Shore
2017
A captain of a suicide squadron and a teacher share a secret love along the island shores of Amami as the waning moments of the Pacific War draw near. Together on borrowed time, their unwavering love for each other perseveres amidst the uncertainties of war.
Cast
Hikari Mitsushima

Kento Nagayama

Kai Inowaki

Seira Hata

Masane Tsukayama

Kiyoshi Ikeru

Yota Kawase